Sailor dies after being swept overboard in yacht race
Retired solicitor from Bristol dies while competing in major international race.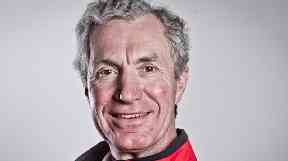 A British man has died after being swept overboard during a round a major international world yacht race.
Simon Spiers, 60, from Bristol, was taking part in the Clipper Round the World Race from South Africa to Australia.
The retired solicitor was sailing for Great Britain on board the CV30, which was in sixth place and had reached the Indian Ocean.
Mr Spiers, who was described as an experienced sailor with more than 40 years experience, was on the foredeck of the 70ft yacht helping to change a sail when he was washed over the side of the boat during gale force winds.
We are extremely saddened today to report the fatality of Simon Speirs. > Simon's next of kin have been informed and our deepest thoughts are with his family and all those who knew him.

Clipper statement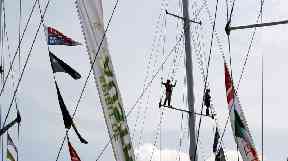 Mr Spiers was clipped on with his safety tether at the time of the accident, but became separated from the yacht during high winds.
His team mates and the medical team on board did their best to save him, getting him back on board in 36 minutes, and administering CPR, but Mr Spiers never regained consciousness.
The cause of death is unconfirmed at this time but is thought to be by drowning.
Race organisers have confirmed that Mr Spiers was given a sea burial "following medical advice and all considerations".
It was a Christian service led by the ship's skipper and crew, and was followed at home by Mr Spiers' family.
All other crew are reported safe and are being supported remotely by the Clipper Race organisers.
A full investigation will now take place into why his safety tether did not keep him on board.
Simon successfully completed the Clipper Race Coxswain Certificate (CRCC) in February this year in anticipation of his challenge. Designed in collaboration with the Maritime Coastguard Agency (MCA), and the Royal Yachting Association (RYA) specifically for the Clipper Race, this involved an intensive two-week course, in addition to the four weeks of compulsory training that all Clipper Race crew must complete which concentrates on safety at sea. All Clipper Race crew, regardless of previous sailing experience, complete a compulsory and intensive four-week training programme before joining the race which covers all aspects of safety at sea, including repeated man overboard training drills, which are also repeated in race stopovers.

Clipper statement