Police believe 'no one else involved' in Gaia Pope's death
Post-mortem examination 'has not identified any injuries to suggest any other person was involved'.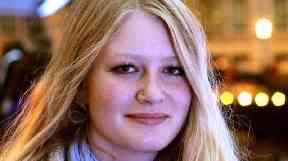 Police say Gaia Pope suffered no injuries that might suggest someone else was involved in her death.
A post-mortem examination of the body found in the search for the missing teenager "has not identified any injuries to suggest any other person was involved", Dorset police said in an update.
Detective Superintendent Paul Kessell, of Dorset Police's Major Crime Investigation Team, said: "The coroner is involved in the oversight of these examinations but at this time this remains an investigation into an unexplained death."
The body also has yet to be formally identified, but police say they are confident that it is that of Gaia.
The 19-year-old was last seen in Swanage on November 7 and in the following days her family and volunteers scoured areas around the town in search of her.
During the search for Gaia police arrested three people - two men aged 19 and 49 and a 71-year-old woman - on suspicion of murder, but all three have since been released.
The body was discovered on land to the south of the town at around 3pm on Saturday, close to where clothing identified as belonging to Gaia was found two days earlier.
Speaking just hours after the body was discovered, Clara Pope, Gaia's sister, tearfully told ITV News her sister had been "the light" of her life.
Clara said: "She is - I'm not going to say was and never will - the absolute light of my life."
She continued that she would "always be one of three" siblings and thanked the public in their attempts to help find Gaia.
Gaia Pope's twin, Maya Pope-Sutherland also paid tribute to her sister, posting on Facebook: "Can't find any words right now. Gaia is my everything and I am heartbroken.
"I thanks everyone who was involved in searching for my beautiful twin. Going to make her so proud."
Gaia Pope's cousin, Marienna Pope-Weidemann, also thanked the public for the help and support they had given the family.