Gaia Pope's father pays tribute to 'darling' daughter
The teenager's body was found on land near Swanage in Dorset on Saturday.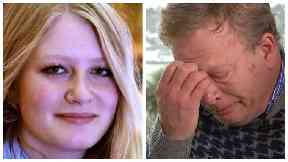 Gaia Pope's father has paid tribute to his "darling" daughter after a body was found in the search to find the missing teenager.
"Our beautiful bird has flown," Richard Sutherland told ITV News.
"She's not with us now in body, but she'll remain in our hearts and with us forever, we will treasure... treasure you Gaia and honour you always.
"You're not in pain anymore my darling.
"We love you. I love you."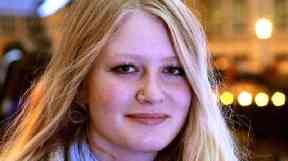 Ms Pope's body was found on land near Swanage at around 3pm on Saturday, close to where clothing identified as belonging to Gaia was found two days earlier.
The 19-year-old, who suffered from severe epilepsy, had been missing for 11 days.
Mr Sutherland continued that he wanted "to thank the incredible volunteers and well wishers who supported us, that support gave us hope and now that support helps us as we cling together... I can't express that gratitude enough."
Volunteers and search teams scoured the areas around Ms Pope's home town in Dorset in the days after she went missing in a bid to find her.
Mr Sutherland recounted the last time he had seen his daughter, just days before she went missing, when the pair went out for dinner, adding that he was glad his "last memories with her are happy ones".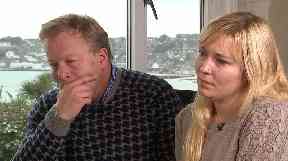 Ms Pope's father was speaking just hours after Dorset Police announced three people arrested on suspicion of murder during the hunt to find the teenager had been released from police investigation without any further action.
A post-mortem examination of the body found in the search for the missing 19-year-old "has not identified any injuries to suggest any other person was involved", Dorset police said in an update.
Mr Sutherland continued that his daughter "leaves us [her family] with some really happy memories of her", adding that "she lives on through her sisters... Maya and Clara we love you and we stick together, we fight on."
He also read out a statement from Gaia's mother, Natasha Pope: "My beautiful Gaia a true 'Gaia' spirit.
"A wise magnificent soul that burns far too bright for this world.
"Her spirit overflows with love and compassion for others.
"Gaia our free spirit, our wild pony a light that will radiate for all eternity.
"Meet me at the gate my darling and so we are here longing for you for the rest of our lives.
"Together forever, united as one, your Mum always."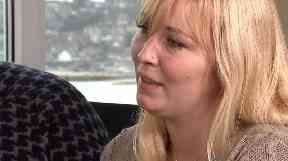 Gaia Pope's cousin, Marienna Pope-Weidemann, also paid tribute to her "baby girl", telling how she "loves her so much".
Ms Pope-Weidemann continued that she was "so glad" that the last time she spoke to her cousin by phone, the last thing she said to her "was that I love her, and I'm so glad that I got to say that to her".
She added that the family remains "profoundly grateful" for all the support they have received, something they would all "draw strength from over the coming months".