Four men killed in mid-air crash are named by police
Police named the victims as Savaan Mundae, Jaspal Bahra, Thanh Nguyen and Captain Michael Green.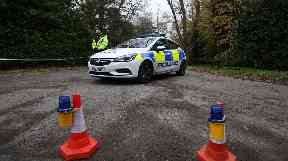 Four men who died when a helicopter and a light aircraft crashed in mid-air over Buckinghamshire on Friday have been formally identified.
Thames Valley Police named the victims as Savaan Mundae, aged 18, Jaspal Bahra, 27, Thanh Nguyen, 32 and Captain Michael Green, 74.
Captain Green was a senior instructor with Helicopter Services, based at Wycombe Air Field.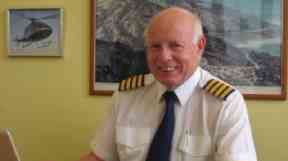 Police said the Air Accident Investigation Branch is still investigating the crash, which took place at around midday over woodland near the Waddesdon Estate, the former country seat of the Rothschild banking dynasty.
Helicopter Services said on Facebook on Saturday: "We are devastated to confirm that Captain Mike Green was involved in the mid-air collision which occurred yesterday.
"Mike was conducting a flight instructor course and was with a student at the time of the incident. Both pilots lost their lives."