Workers 'face two lost decades without earnings growth'
The IFS says average wages will be nearly £1400 lower in 2021 than forecast in March 2016.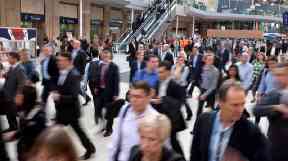 Workers are also facing two "lost decades" without earnings growth, the Institute for Fiscal Studies (IFS) has warned.
The respected economic think tank said average earnings in 2021 look set to be nearly £1,400 lower than forecast in March 2016 - lower in real terms than at the time of the financial crash in 2008.
Britain's national debt may not return to pre-financial crisis levels until "well past the 2060s", the IFS predicted, based on projections released to coincide with Wednesday's Budget.
Its bleak assessment follows the Office for Budget Responsibility (OBR) forecast downgrading the UK's growth prediction for the next five years due to poor productivity performance.
Despite a £25 billion giveaway, the Chancellor's Budget did not mark the end of the "age of austerity", the IFS said.
It also pointed out that public services outside the NHS still face 7% cuts in day-to-day spending over the next five years.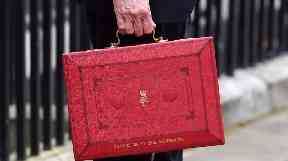 IFS director Paul Johnson said the OBR's "grim" official forecasts imply that GDP per head will be 3.5% lower in 2021 than was forecast less than two years ago, equating to a £65 billion hit to the economy.
"We are in danger of losing not just one but getting on for two decades of earnings growth," said Mr Johnson.
ITV News Business Editor Joel Hills said if the OBR's forecast is correct, the predicted fall in real average earnings would be "truly astonishing".