Wales scraps charges to bury or cremate children
The announcement was hailed as a "momentous step" that will help grieving families.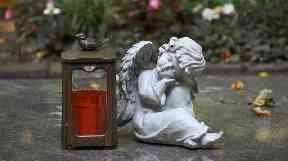 Parents who suffer the death of a child will no longer have to pay for their burial or cremation fees, the Welsh Government has announced.
The move is intended to spare bereaved families from struggling with the sometimes considerable financial strain of funeral arrangements as they come to terms with their loss.
It follows a campaign by Labour MP Carolyn Harris, whose "bright and beautiful" son Martin died aged eight in 1989.
Ms Harris hailed the decision a a "momentous step" that will offer a huge support to grieving families.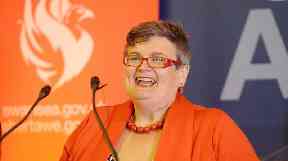 Welsh first minister Carwyn Jones announced the Government has signed an agreement with local authorities to stop charging for the burial of children in future.
It has made £1.5 million available to help meet the costs of the scheme, which will come into effect today.
Funding will also be available to all other providers of cemeteries and crematoria in Wales who agree not to charge on the same basis, said the Government.
We must do all we can to support families who have lost a child. I am pleased we are able to work with local authorities to take away just one of the stresses and strains on the shoulders of grieving parents during a hugely distressing time.

Carwyn Jones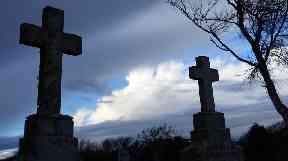 Ms Harris had given an emotional speech to MPs last November describing the difficulties she faced in meeting her child's funeral costs after his death in a car accident.
"Standing in the House of Commons and telling everyone my story was incredibly difficult but I wanted to help others who would experience a similar tragic loss in the future," she said.
"I've felt like I've re-grieved for my son, but at least now he has a legacy and no other parent in Wales who goes through the tragedy of losing a child will have to worry about funeral costs."
She has pushed for the Government to go further by making a funeral fund to help grieving parents.
The UK Government has also faced repeated calls from Ms Harris and other MPs to follow Wales' example by scrapping child burial and cremation fees across the country.
The Chancellor Philip Hammond was last month urged to consider creating a child funeral fund in Wednesday's Budget, but he did not.