Studio flat stands out with shower inside living room
The estate agent renting out the property in Nottingham says it is proving popular.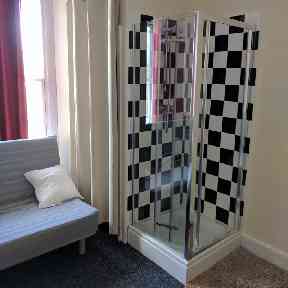 A studio apartment in Nottingham has been advertised with a shower fitted inside the living room.
The 20m squared space, located near the Asda supermarket in Hyson Green, comes fully furnished with a bed, wardrobe, desk and chair.
The property is on the market for £455.00 per month.
BeeLiving Ltd, the estate agent renting out the property, said:
A lot of people like a shower within their living space, we house a variety of people from different backgrounds,cultures and ethnicity. Along with professionals and students so we find that different people have different needs and requirements when it comes to living arrangements.

BeeLiving Ltd