Heathrow worker among four held over 'drug smuggle plot'
Security worker was arrested in an airport toilet after 7kgs were seized by police.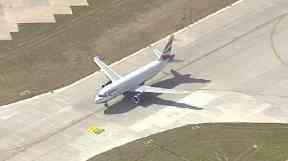 A Heathrow security worker has been arrested on suspicion of involvement in a plot to smuggle cocaine with a street value of £700,000 into the UK.
The 30-year-old from Southall was arrested in a toilet alongside a 37-year-old man from Colombia, said the National Crime Agency.
Officers said the 37-year-old had disembarked a flight from Colombian capital Bogota shortly before the pair were held on 23 November.
The arrests were linked to a seizure of approximately seven kilos of cocaine at the airport.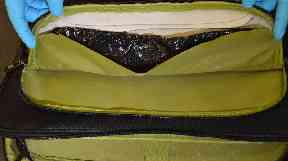 A 43-year-old man was separately arrested in the arrivals area of the airport.
A fourth man, aged 46, was arrested following a search at an address in east London.
All four are in custody and are being questioned on suspicion of drug importation offences.
Senior NCA investigating officer Darren Barr warned they are "determined to target those who may be involved in criminality at the airport".
He added: "Corruption threatens the security of the UK border and the public at large which is why we see it as a priority."