Five dead, including three children, after car hits tree
Police have arrested two 15-year-old boys over the crash in Leeds.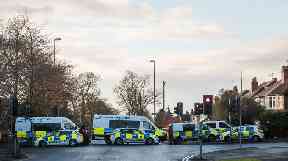 Five people including three children have been killed after a stolen car crashed into a tree near Leeds in a scene that police have described as "complete carnage".
Police have arrested two 15-year-old boys over the crash, which occured on Stonegate Road in Meanwood at 9.54pm on Saturday.
It is understood the crash involved a Renault Clio.
The youngest victim was 12, while two other 15-year-old boys and a 24 and 28-year-old man were also killed.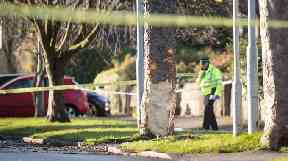 Stonegate Road is expected to remain closed for most of Sunday.
West Yorkshire Police major collision enquiry team are investigating the crash.
The families of the deceased have all been informed, investigators said.
A spokesman for West Yorkshire Police said officers were confronted by a scene of "complete carnage" when they arrived at the crash site on Stonegate Road.
He said that just one vehicle had been involved but it was not yet clear whether the five victims and two suspects had all been in the car.
"Whether they were all in the car or whether some of [the victims] were pedestrians we can't say at this point in time.
"We've got the road closed, an investigation in place and we're trying to find out what's occurred."