Poppi Worthington inquest hears mother's frantic 999 call
A frantic phone call to emergency services has been played in open court.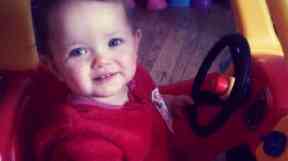 A frantic phone call between the mother of Poppi Worthington and emergency services as the toddler lay dying has been played in open court.
The little girl's mum urged her daughter: "Come on baby, come on Poppi... keep going" as she spoke to a 999 call handler.
Excerpts of the exchange were played during the second inquest into the sudden death of the 13-month-old, who collapsed at home in Barrow-in-Furness, Cumbria, in December 2012.
A first inquest in 2014 lasted just seven minutes and ruled that Poppi's death was unexplained.
But this was quashed by the High Court the following year and a fresh probe ordered.
In January 2016 a family court judge, whose evidence was relied upon during the first inquest, made public his conclusion that Poppi's father probably sexually assaulted the youngster before she collapsed.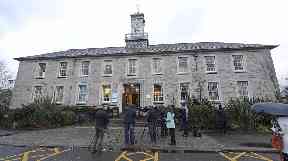 At the inquest, which began in Kendal on Monday, Poppi's mother, who cannot be named for legal reasons, was heard desperately listening to the instructions of emergency services.
She relayed these to the toddler's father, Paul Worthington, 49, before he attempted resuscitation and chest compressions.
The call was made shortly before 6am on December 12 after Mr Worthington carried lifeless Poppi downstairs.
She told the operator: "Ambulance please. My baby's not breathing, she gone blue.
"Erm, she's not been well, on and off, last few days. She's not breathing. She's not breathing. She's blue."
The call handler responded: "Can you just try to be calm?" before giving instructions to Poppi's mother to lay the child flat on her back, check that her airways were clear, tilt her head back and begin CPR.
The mother told Mr Worthington: "Oh my God. Two breaths, 30 pumps. Keep going! Keep going until the ambulance arrives.
"Come on Poppi. Come on baby. Oh f****** hell.
"I think she just breathed! Oh! Oh come on. Oh my God come on Poppi."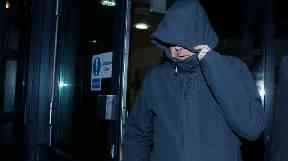 The inquest was told that paramedics arrived towards the end of the 10-minute phone call.
Poppi was pronounced dead at Furness General Hospital more than an hour later.
Mr Worthington has been in hiding since January 2016 when Justice Peter Jackson suggested he had assaulted his daughter.
Justice Jackson concluded that Poppi's "significant bleeding" within 15 minutes of the 999 call could only be sensibly explained as the result of penetrative trauma.
Mr Worthington, who is to give evidence to the inquest later this week, has never been charged with a criminal offence and denies responsibility.