Virgin Trains to stage six strikes in run-up to Christmas
Members of the RMT union will walk out in the run-up to Christmas and in the New Year.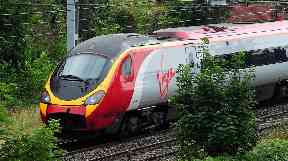 Staff at Virgin Trains West Coast are to stage six 24-hour strikes in in the run-up to Christmas and in January amid a dispute over pay.
Members of the Rail, Maritime and Transport union will walk out on December 15 and 22 and on January 5, 8, 26 and 29.
The union said around 1,800 train managers, on-board catering staff, station and clerical workers will be involved in the action.
Virgin said it will run the majority of its services during the strikes.
The RMT says the action is against "inequality" in offers made to staff over a pay deal.
We will not accept our members being dealt with less favourably than others. The message needs to get through to Sir Richard Branson on his luxury island retreat in the sunshine that those who are financing his lifestyle through their hard graft have had enough and are prepared to fight for justice in their workplaces.

RMT statement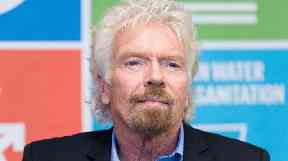 Phil Whittingham, managing directo rfor Virgin Trains on the west coast, said the union was attempting to cause disruptions at a time when passengers wanted to reach loved ones for the holidays.
"We know how important it is for friends and families to get together over the festive season, so we will keep the majority of our trains running with fully-trained staff on board and at stations," he said.
"We remain open to continuing talks with the RMT."
Virgin said it had informally offered a 3.6% pay increase for 2017/18 backdated to April 2017, and a deal for the following year of next January's RPI inflation plus 0.2%.
It said the RMT were holding out for 4%. Any offer made informally would also have to be approved by the the Department for Transport, it added.