Blind cat and her son with no ears seek loving home
Animal charity want them to stay together as they are such good friends.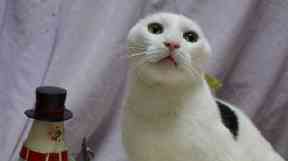 The RSPCA is searching for a special home for two very special cats.
Rachel and Ross best F.R.I.E.N.D.S as well as mother and son so staff who are looking after the pair at RSPCA South Godstone Animal Centre in Surrey would like them to stay together.
They were rescued from a garden in East Grinstead after neighbours were concerned they had been abandoned.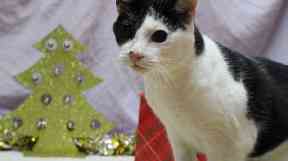 Rachel - who is blind - was spotted bumping into things and was too scared to leave a garden where residents had taken to feeding her and her son, Ross.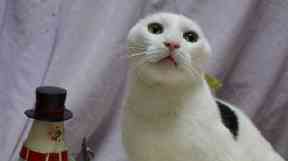 Ross has a very unique look as he's had to have both ears removed due to skin damage.
He enjoys snoozing with his mum and enjoys a gentle fuss while Rachel loves head rubs and tasty treats.
She will need an environment that will stay the same so she can learn her way around.
"These poor cats haven't had it easy and the mum is approaching her senior years. "We believe Rachel is 13, if not older, and has completely lost her sight. While poor Ross, who is around five-years-old, has had to have both ears amputated. "Therefore, these two special cats require a very special home with owners who will understand their needs. "They will need to be kept as indoor cats or, ideally, given outside access to the garden via a secure enclosure which will keep them safe."

Tony Shaw, deputy manager at South Godstone
Rachel and Ross would like to be the only pets in the home and would prefer an adult-only environment.
For more information please visit the RSPCA's on-line profile pages, here for Rachel or here for Ross