Manchester terror attack 'could have been avoided'
Information about terrorist Salman Abedi 'not fully appreciated at the time', report finds.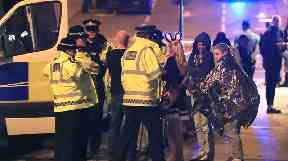 A report reviewing counter-terrorism intelligence said that it is "conceivable" that the Manchester attack might have been avoided.
The report, commissioned by Home Secretary Amber Rudd, assessed the use of intelligence by MI5 and Counter Terrorism Police in the run up to the four attacks in London and Manchester this year.
The 'Attacks in London and Manchester, March-June 2017' that assessed internal reviews carried out after the attack said: "It is conceivable that the Manchester attack in particular might have been avoided had the cards fallen differently."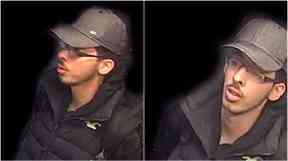 The report found that bomber Salman Abedi was a former "subject of interest" (SOI) to intelligence officers on the basis of supposed contact with a Daesh figure in Libya.
However his status as an SOI was closed on the same day when it transpired that any contact was not direct.
It said: "On two separate occasions in the months prior to the attack, intelligence was received by MI5 whose significance was not fully appreciated at the time.
"It was assessed at the time to relate not to terrorism but to possible non-nefarious activity or to criminality on the part of Salman Abedi. In retrospect, the intelligence can be seen to have been highly relevant to the planned attack."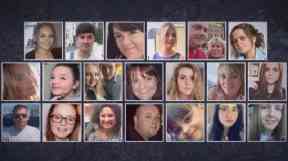 Abedi was also one of a "small number of individuals" out of 20,000 closed SOIs who was identified as meriting further examination.
A meeting arranged before the attack was scheduled to take place on May 31 where Abedi's case would have been considered but the "attack intervened" on May 22, the report said.
London Bridge attacker Khuram Butt was an active SOI and Khalid Masood who carried out the Westminster attack was a closed SOI.
3,000 Number of 'active' Subjects of Interest (SOIs) to MI5 and Counter Terrorism Police.
20,000 Number of 'closed' SOIs which included Salman Abedi and Westminster attacker Khalid Masood.
Outlining the review findings, Home Secretary Amber Rudd told MPs that blame for the "cowardly" attacks "lies squarely" with the terrorists and those who encouraged them and paid tribute to the work that police and MI5 carried out.
She said that they have now disrupted 22 Islamist terrorist attacks since murder of Lee Rigby in May 2013.
A total of nine terrorist attacks have also been thwarted since the Westminster attack in March this year, she said.
That figure had earlier been confirmed by MI5 director general Andrew Parker.
500 Number of active live operations managed by anti-terror authorities.
David Anderson QC, who wrote the report, said the review was to identify "systemic improvements rather than apportion blame".
"Despite elevated threat levels, the fundamentals are sound and the great majority of attacks continue to be thwarted. But the shock of these incidents has prompted intensive reflection and a commitment to significant change," he said.
Following their own internal reviews, MI5 and police have identified 126 recommendations to strengthen their intelligence capabilities.
These include the need to use data more effectively, share knowledge more widely, improve their own collaboration and to assess and investigate terrorist threats on a uniform basis, whatever the ideology that inspires them.