Around 98% of fake iPhone chargers 'put people at risk'
Safety tests on fake chargers revealed nearly all put people at risk of electric shock or fire.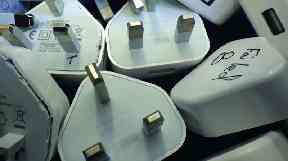 Ninety-eight per cent of fake or lookalike iPhone chargers put consumers at risk of lethal electric shock and fire, according to a new study.
It found 49 out of 50 chargers purchased in the UK failed safety tests carried out by Electrical Safety First in conjunction with Apple.
The chargers were sourced from a variety of online marketplaces and independent discount stores and stalls across the UK.
They were then subjected to mechanical and safety tests, which found:
All but one failed one or more of the tests
More than 1 in 3 chargers failed every part of the safety screening
Almost half (23) failed an electric strength test, posing a severe risk of electric shock
Internal examination also revealed almost half also failed basic safety requirements and contained sub-standard internal components or inadequate spacing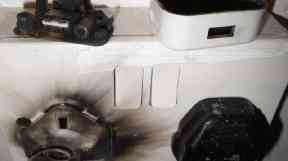 Martyn Allen, Technical Director at Electrical Safety First and author of the report said its findings were "extremely concerning".
"This report shows that anyone purchasing an iPhone charger from an online marketplace or at an independent discount store is taking a serious risk with their safety.
He urged people to take care when buying a charger, adding: "When you buy a fake, at best you could damage your phone but at worst you could be putting your life, your family and your home at risk."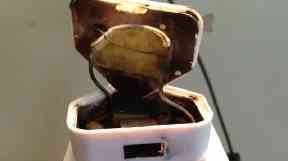 How to spot a fake charger
Electrical Safety First have recommended their top tips to help you tell the difference between a genuine and fake Apple charger.
Check for safety markings on the plug
Look for missing markings like the CE mark or spelling errors as these are the easiest way to spot a fake. But also beware as some counterfeit products are becoming more sophisticated.
The finish of the plug pin could be an indicator of whether the charger is genuine.
Electrical Safety First says the finish on fakes are usually glossy or shiny with imperfections.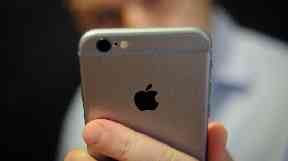 Is the USB port in the right place?
The USB port on a counterfeit charger may be upside down, or in a different place.
As counterfeit chargers can contain few, if any higher quality components that meet safety standards, they can be significantly lighter than genuine chargers.