Croydon tram crash driver may have had 'microsleep'
Alfred Dorris was driving when the tram came off the tracks, killing seven people.
The driver involved in the Croydon tram crash possibly drifted into a "microsleep" before speeding round a sharp bend, an investigation has found.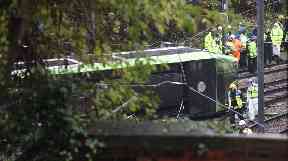 Alfred Dorris, 43, from Beckenham, south-east London, was driving the tram when it came off the tracks at almost four times the speed limit in darkness and heavy rain on November 9 last year, killing seven people and injuring 51.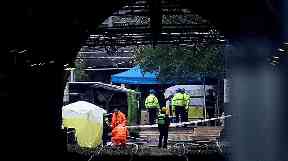 The Rail Accident Investigation Branch believe it is probable he "temporarily lost awareness" on a straight section of track and may have fallen into a microsleep for up to 49 seconds.
Such sleeps can last "anywhere from a fraction of a second to a few minutes" and often involve closing of eyes or head nodding, investigators said.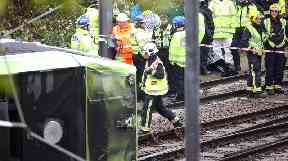 When he roused from his disorientation, he initially believed the tram was travelling in the opposite direction, not realising the bend was approaching.
According to the report, "he stated that he did not realise he was approaching Sandilands until the tram turned into the curve".
Some passengers described the crash that followed as "like being in a washing machine", the RAIB said.
People fell through the openings where windows had smashed and doors were torn off.
They were "crushed under the tram" as it sliding for three seconds and 27 metres before coming to a rest.
It was the worst accident involving a British tram in more than 90 years, investigators said.