Mother dies after being hit by car during police chase
Tributes paid to 'generous' mother-of-two Susan Shaw, who died in Rishton, Lancashire.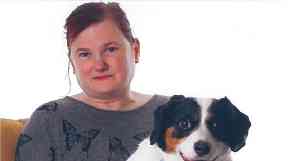 Tributes have been paid to a 47-year-old mother-of-two who died after she was hit by a car during a police pursuit near Blackburn.
Lancashire Police named the woman as mother-of-two Susan Shaw.
She was described by her family as "generous" and well known in the local neighbourhood where she was often spotted walking her dog.
Ms Shaw was hit by a blue Vauxhall Corsa that was being chased by police on High Street in Rishton at 5.50pm on Boxing Day.
She received emergency medical attention at the scene but died of her injuries, police said.
A criminal investigation is now under way.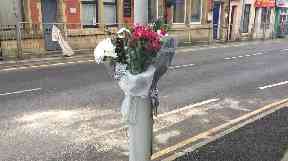 In a statement, Ms Shaw's family said: "She was well known within the local community in Rishton and spent a lot of time on local charitable causes, particularly Switched-On Rishton, which raises money throughout the year for Christmas lights and decorations throughout the town.
"Susan was very creative and enjoyed crafting. She would sell items she had made to raise money for Switched-On Rishton.
"Susan was a loving mother of two and also a much-loved daughter and sister and she will be sorely missed by all who knew her.
"She was always generous with her time with friends and strangers alike and was loved by everyone."
Flowers had been left at the scene on Wednesday as a tribute to the victim.