Hopes of finding missing student alive 'diminishing'
Sophie Smith, 21, vanished from her home in Norfolk in the early hours of Boxing Day.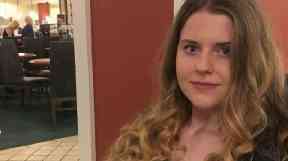 Police investigating the disappearance of a missing student in Norfolk have admitted hopes of finding her alive are "diminishing" after they discovered a possible CCTV image of her walking towards the seafront in her home town.
Sophie Smith, 21, went missing from her home in Avondale Road, Gorleston, at around 3am on Boxing Day.
She was dressed in just a vest top and shorts at the time.
A major search operation has been taking place over the last couple of days, but no trace of her has been found so far.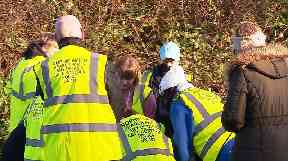 "We have diligently searched for Sophie and have investigated a range of scenarios but unfortunately there have been no confirmed sightings or contact since she left her property at 3am," Police Inspector Will Drummond said.
"We have a possible CCTV image of Sophie heading towards the seafront but, despite all our efforts, we have found no further trace of her.
"I would like to take this opportunity to ask the public to check their sheds and outbuildings in case Sophie has got disorientated and slept in the nearest place of shelter."
"We are in close contact with Sophie's family, who are being supported by officers at what is a very difficult time for them. However, due to the circumstances in which she left home with minimal clothing, no mobile phone, her mental state and the weather conditions, the hope of finding Sophie safe and well diminishes as time goes on."