Amputee veteran aims to set record on Atlantic crossing
Lee Spencer, known as 'the Rowing Marine', hopes to beat the able-bodied record of 96 days solo.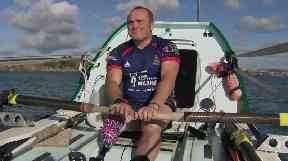 A disabled former Royal Marine is hoping to set a new record for rowing unaided across the Atlantic.
Lee Spencer, who lost his leg whilst helping a motorist involved in a crash, is in training to row solo and unsupported between the mainlands of Europe and South America.
He is due to set off on the 3,500 mile trip in January.
"I've always been an adventurous person," Lee told ITV News.
"When I lost my leg I felt that that person - or that part of me - had gone.
"This is a way of me staying adventurous and staying doing adventurous things."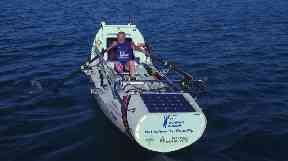 Lee has already made the trip once, more than a year ago, alongside three other disabled veterans as part of the Row2Recovery team.
The group set a record in 2015-2016 as the first all-amputee four-man rowing team to cross the Atlantic.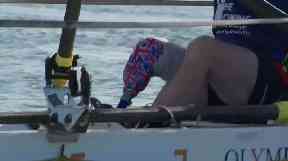 Now Lee wants to beat the able-bodied record set by Stein Hoff in 2002.
Hoff made the trip in just 96 days, 12 hours and 45 minutes.
Lee said he expects the first 48 hours of the journey to be the worst.
"It's really, really difficult. It's when you first get out at sea," he said.
"It can be quite angry, quite a daunting place, and you just get this real feeling of insignificance."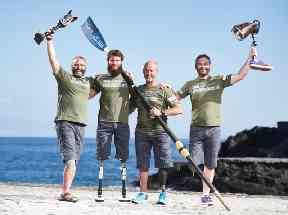 Lee served in the Royal Marines for 24 years and survived three tours in Afghanistan without injury.
But he lost his leg when he was hit by flying debris from a car accident on the M3 motorway in Surrey.
He had been helping a motorist who had crashed into a central reservation.
Since then he has become known as "the Rowing Marine".
Showing people what it is possible to achieve, even with life changing injuries.