Younger royals catching up with official engagements
The Princess Royal, Prince of Wales, Duke of York and Earl of Wessex remain the busiest.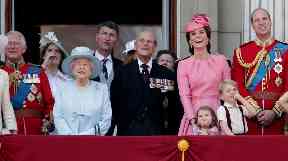 Princes William and Harry have begun to clock up significant hours of official engagements but the Queen's children are still the busiest.
Traditionally the second generation of the family - the Princess Royal, Prince of Wales, Duke of York and Earl of Wessex - top the table of days worked.
But an analysis of the daily Court Circular shows the younger royals, with their growing charity interests, are closing the gap with their older counterparts.
The Duke of Cambridge clocked up 85 days in the public eye this year, putting him just eight days behind Prince Edward's 93 days.
Prince Harry finished the year slightly behind his older brother on 77 days - the same number as the Duchess of Cornwall.
Both William and Harry ended 2017 ahead of their grandmother the Queen, who carried out 72 days of engagements.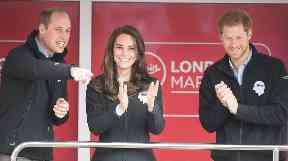 William, the Duchess of Cambridge and Harry spent the first four months of the year promoting their Heads Together mental health campaign, then later Harry travelled to Canada for his Invictus Games.
The duke was also working as an air ambulance helicopter pilot until stepping down in the summer.
Kate worked on her programmes involving maternal and children's mental health, although her official duties have been curtailed by pregnancy.
Meanwhile, the Duke of Edinburgh, now 96, announced his retirement from public events this year, carrying out his last official solo public engagement in August.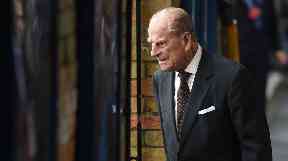 Which royal carried out the most public engagements in 2017?
The Princess Royal regularly tops the list of days worked and she came out top again this year with 172 days of public engagements, ahead of Prince Charles with 138 days.
Princess Royal - 172 days
Prince of Wales - 138 days
Duke of York - 110 days
Earl of Wessex - 93 days
Duke of Cambridge - 85 days
Prince Harry - 77 days
Duchess of Cornwall - 77 days
The Queen - 72 days
Duke of Edinburgh - 57 days
Duchess of Cambridge - 49 days