Consumers 'being fooled by misleading holiday deals'
Which? Travel found consumers are being misled by flash-sales and time-sensitive deals.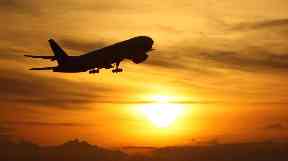 Misleading holiday deals are "fooling" consumers into paying more that they need to, a travel watchdog has found.
Which? Travel found some popular holiday companies may be breaking the law with adverts for seemingly time-limited deals on holidays and flights.
The consumer group tracked time-limited bargains over three weeks in July and August and found the same offer was available for the same price or cheaper in 16 out of 30 cases after the deal had ended.
Advertising such deals could breach consumer regulations if they are found to be misleading enough for people to book.
Which? Travel found a seven-night all inclusive break offered by Sandals to Jamaica from £1,465 per person as part of its Summer 2018 Mega Sale, was £50 less per person the day after the sale ended.
Its Halloween promotion followed immediately after, with another seven days added to the same deal.
Lastminute.com's "flash sale" offered a night's stay at the Hotel R Kipling in Paris with flights from London discounted to £139 on bookings made by 23 August. But the following day the same night's stay at the same hotel fell to £126 and was still available a week later.
The Virgin Holiday Sale offered seven nights at Florida's Coco Key Hotel from £792 per person if booked by 17 August, but the same dates dropped to £677 per person the day after the sale.
Two nights at Paris' Ares Eiffel hotel were available for £404 through Expedia's "flash sale" but a fortnight later a new 40% off promotion was running and the same stay was available for £382.
A spokeswoman for Unique Caribbean Holidays Ltd, the UK tour operator for Sandals Resorts, told Which? the company did not intentionally pressure sell or create false book-by dates, and that all of the Sandals and Beaches Resorts' fully protected packages were fairly promoted to the customer.
Virgin Holidays said it would never intentionally advertise anything misleading.
The company added: "We're always looking to secure the best possible value for our customers, and should we be able to obtain better offers from our suppliers, these savings will be passed on to benefit the customer."
Lastminute.com said it aimed to comply with all advertising regulations, adding: "It is not, and never has been, our intention to mislead our customers."
Expedia thanked Which? for raising the issues it found in the investigation and said it was going to investigate them.
A Kuoni spokesman said: "It's never our intention to mislead customers.
"These offers should have been promoted as special offers rather than a sale, and we have ensured processes are in place to clarify this going forward."