Woburn: 13 Patas monkeys killed in blaze at safari park
A blaze broke out in the enclosure in the early hours within the Bedfordshire park.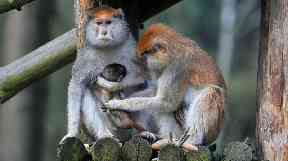 Thirteen Patas monkeys have died in a fire at Woburn Safari Park in Bedfordshire.
The blaze broke out in the Patas Monkey house in the early hours within the attraction's African Forest drive-through enclosure.
A statement from Woburn said: "Staff and Fire-Crews attended the scene, however devastatingly for everyone at the park, none of the 13 animals could be saved.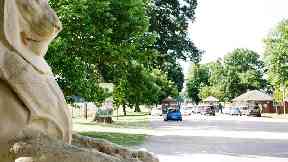 "All other animals within the jungle drive-through enclosure are being monitored, but early signs suggest that they have not been affected.
"An investigation is under way into the cause of the fire and whilst the park will remain open, the Jungle enclosure will remain closed for investigation.
"The park is grateful to the quick response from Bedfordshire Fire Brigade, who attended with three appliances."