Photos show devastating aftermath of car park fire 
Up to 1600 vehicles were destroyed in the blaze at the Liverpool Echo Arena on Hogmanay.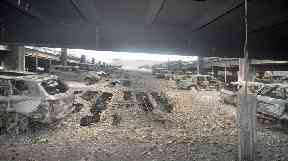 The fire brigade have released photos that show the destructive results of a fire in a city centre car park which destroyed up to 1600 vehicles.
Rows of gutted cars are visible following the inferno in the seven-storey building at the Liverpool Echo Arena which was engulfed by a ferocious 1,000C fire on New Year's Eve.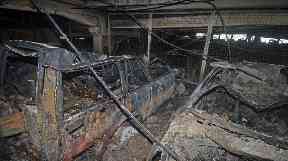 The aftermath of the blaze, caused by a Land Rover bursting in flames, was captured by photographs from Merseyside Fire and Rescue Service, showing a number of burnt-out vehicles.
It is expected that the car park will now be demolished due to the damage suffered, and it still remains behind a cordon.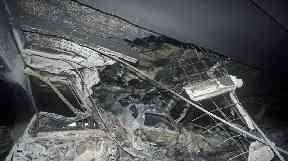 People had to leave their cars behind and flee, as 4,000 spectators were evacuated as the final event of the Liverpool International Horse Show was abandoned at Echo Arena.
Nearby residents were forced to leave their flats, as well as those staying in hotels close to the venue, as 12 fire engines and aerial ladders attended the scene.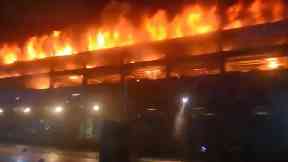 Merseyside chief fire officer Dan Stephens said the fire could have been stopped earlier if sprinklers had been fitted in the building, while Joe Anderson, the Mayor of Liverpool, said the council will take advice on any "lessons to be learned" over the blaze at the local authority-owned building, which was constructed in 2008.
Initial investigations indicate an accidental fire within the Land Rover caused other cars to ignite.