William and Kate join Queen and Prince Philip at church
Members of the Royal family attended the Epiphany service at St Mary Magdalene Church.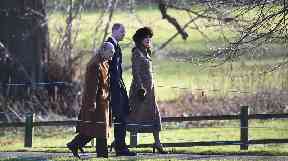 The Queen and other members of the Royal Family attended a church service at Sandringham, Norfolk on Sunday.
The Duke and Duchess of Cambridge accompanied the Duke of Edinburgh to the Epiphany service at St Mary Magdalene Church.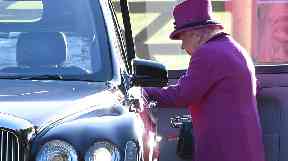 Kate, who is five months pregnant with their third child, wrapped up warm with a trench coat, gloves and a fur hat.
The Queen, wearing a crimson suit and matching hat, arrived at the service by car.
Kate's sister Pippa and her husband James Matthew also attended the service.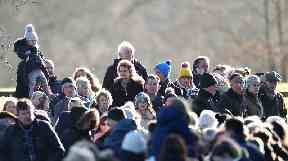 Crowds of people gathered outside the building to greet the royal family as they arrived for the service.
One spectator received assistance from a police officer and paramedic after he collapsed while waiting for the Royal Family to leave at the end of the service.
Sandringham has been a private home of four generations of British monarchs since 1862 and the church is home to memorials to many relations of the Royal Family from Queen Victoria onwards.