Toby Young quits as university regulator after criticism
Young has announced he is standing down from the role after "becoming a distraction".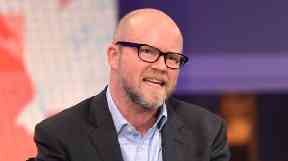 Toby Young has announced he is standing down from the universities regulator saying his appointment has "become a distraction", following criticism of controversial comments he made in the past.
The free school entrepreneur proved a controversial pick to sit on the board of the Government's new university regulator, the Office for Students (OfS), with critics querying whether he has the expertise for the job and pointing to remarks he made in the past on social media, including about women's breasts.
Mr Young was named on January 1, along with five others, by the Department of Education as the final six people to join the 15-strong board of the OfS.
Last week, in a series of Twitter messages and a post on Facebook, Mr Young defended himself from the criticism he had come under following his appointment, arguing that a lack of direct experience in the higher education sector does not disqualify him from serving on the OfS board.
He also suggested some of his past remarks had been "deliberately misinterpreted" in order to portray him as "a caricature of a heartless Tory toff".