Remains found in garden after woman says she killed man
Police find body buried in a garden after woman walked into station and claimed she killed man.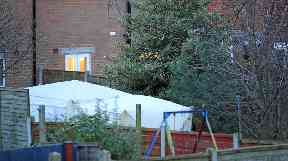 Remains have been found after a woman walked into a police station and claimed she had killed a man and buried him in a garden.
Searching a house on Matlock Road in Reddish, near Stockport, police found a body, believed to be male.
A 63-year-old woman told officers on Sunday a man she killed "a number of years ago" was buried there. She has been arrested on suspicion of murder and remains in custody.
Detective Inspector Dan Clegg of the major incident team at Greater Manchester Police said officers discovered remains which were later confirmed to be human by a forensic pathologist.
"The investigation is still in its early stages and many questions still need answers," he added.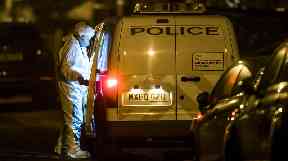 "We will continue our work at the scene through the night and hope in the coming days we can piece together the exact circumstances surrounding the man's death.
"I would like to thank the community for their support as we continue to carry out our enquiries and we would like to reassure them that this is being treated incredibly seriously and we will do all that we can to find out what happened."
The suspect made the claim at Cheadle Heath Police Station. The remains have yet to be formally identified, but door-to-door inquiries have been conducted on Matlock Road, with residents being asked if they know a man called Kenneth Coombes.
The questionnaire suggests Coombes was in his late 80s in 2005.
GMP said that the man's family, who are being supported by specially trained officers, have been informed.