Surgeon who burned initials on to patients' livers fined
Simon Bramhall used an argon beam machine to mark SB on the organs of two people.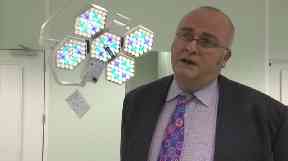 A surgeon who admitted burning his initials on to the livers of two transplant patients has been sentenced to a 12-month community order and fined £10,000.
Simon Bramhall admitted two charges of assault by beating at Birmingham Crown Court last month after prosecutors accepted his not guilty pleas to charges of assault occasioning actual bodily harm.
The consultant surgeon used an argon beam machine to "write" on the organs of two anaesthetised victims in February and August 2013 while working at Birmingham's Queen Elizabeth Hospital.
The Crown Prosecution Service (CPS) said Bramhall marked his initials on the patients' livers without their consent "for no clinical reason" using a medical instrument designed to seal bleeding blood vessels.
Judge Paul Farrer QC accepted Mr Bramhall had "profound regret" about what he did and was "genuinely remorseful".
But he noted that the "emotional impact on his victims had been extreme".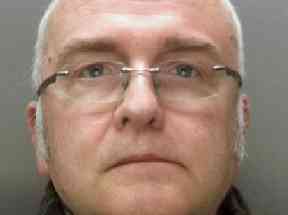 The court heard that a surgeon colleague was "taken aback" when he discovered the initials SB on the patient's liver when removing it after it failed.
He took a photo of it but did not initially report the incident, thinking it was a one-off.
In a victim impact statement, a patient who had her liver initialled by Mr Bramhall said she had suffered an "overwhelming feeling of violation" and believed her organ failed because of his actions.
She said that she has suffered nightmares and psychological damage and was "astonished" his actions were not reported by his colleagues.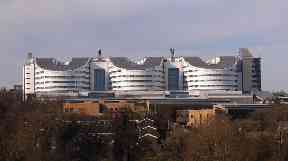 Judge Paul Farrer QC, who said Bramhall would also carry out 120 hours of unpaid work, told the defendant: "Both of the (transplant) operations were long and difficult. I accept that on both occasions you were tired and stressed and I accept that this may have affected your judgment. This was conduct born of professional arrogance of such magnitude that it strayed into criminal behaviour.
"What you did was an abuse of power and a betrayal of trust that these patients had invested in you.
"I accept that you didn't intend or foresee anything but the most trivial of harm would be caused."
Birmingham's Queen Elizabeth Hospital said in a statement: "The Trust is clear that Mr Bramhall made a mistake in the context of a complex clinical situation and this has been dealt with via the appropriate authorities, including the Trust as his then employer.
"We can reassure his patients that there was no impact whatsoever on the quality of his clinical outcomes."