Police confirm Durham student died of head injuries
Olivia Burt from Hampshire, aged 20, died outside Missoula nightclub.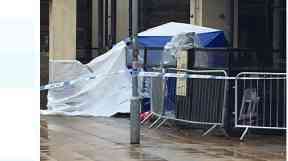 Police have confirmed the Durham student who died outside a nightclub died as a result of head injuries.
Durham Police named the student as 20-year-old Olivia Burt from Hampshire.
They said a joint investigation with Durham City Council would look to establish the circumstances surrounding Mrs Burt's death outside the Missoula nightclub.
In a statement the nightclub said:
A full investigation has been launched, working with the Police and the company who provide our door staff, to fully understand what led to this terrible accident. Until that is concluded we are unable to comment further. Our thoughts are with the young lady's family and friends.

Missoula Spokesperson