Government 'ruins' Valentine's Day with fraud warning
The DWP have launched a campaign warning couples against benefit fraud.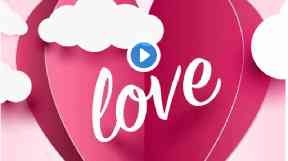 The Department for Work and Pensions (DWP) has been accused of putting a dampener on the most romantic day of the year by warning couples not to "ruin Valentine's Day" by committing benefit fraud.
The Twitter account for the DWP press office released a tweet with a gif showing a heart-shaped hot air balloon that read: "Claiming to be living alone is one of the most common types of benefit fraud - don't ruin Valentine's Day by failing to declare your true circumstances."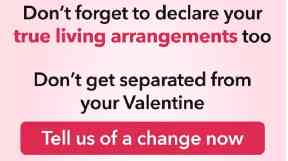 It added: "Declaring your true love tomorrow? Don't forget to declare your true living arrangements too.
"Don't get separated from your Valentine."
People on social media derided the PR stunt, with SNP MP for Glasgow Alison Thewliss saying: "Apparently there is no celebration that @DWP won't try to ruin..."
Twitter user Lucibee said they were "gobsmacked" while Stan the Golden Boy questioned the thinking behind the campaign.
Earlier this year, it was reported that more than one million calls to the Universal Credit helpline were abandoned over a 12-month period which could have left claimants without the support they needed.
Annette replied to the tweet asking whether the department would pay back "unclaimed benefits to which people are entitled", adding: "It's the thought that counts."
Others described the stunt as "cynical" and "mean spirited".
Meanwhile Ross Colquhoun used the PR stunt as a muse for some romantic poetry: