Police officer injured in Sergei Skripal attack named
Sergeant Nick Bailey remains in hospital after he came into contact with the nerve agent.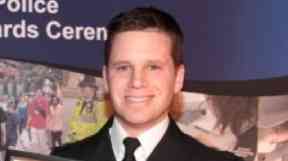 The police officer who was left seriously ill after assisting poisoned ex-Russian spy Sergei Skripal has been named as Sergeant Nick Bailey.
Mr Bailey was among the first people to come to the aid of Mr Skripal, 66, and his daughter Yulia, after they were apparently attacked with a nerve agent on Sunday.
The officer remains seriously ill in hospital as a result of coming into contact with the nerve agent, though he is apparently "engaging, awake and talking".
Mr Skripal and his daughter are both fighting for their lives. Counter-terror police are leading the investigation, which is being treated as attempted murder.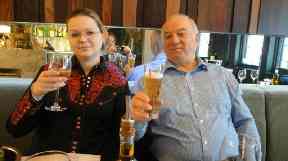 Home Secretary Amber Rudd yesterday told Good Morning Britain she was "optimistic" for the Mr Bailey but said "it's too early to say" more.
She added: "The policeman is still seriously unwell but he is actually engaging, awake and talking to people."