In full: HMRC statement on Rangers CVA rejection
Her Majesty's Revenue and Customs has rejected proposals to take Rangers into a CVA, thus ensuring the club will be liquidated.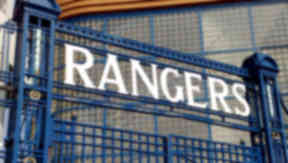 Her Majesty's Revenue and Customs on Rangers:
"A liquidation provides the best opportunity to protect taxpayers, by allowing the potential investigation and pursuit of possible claims against those responsible for the company's financial affairs in recent years.
"A CVA would restrict the scope of such action. Moreover the liquidation route does not prejudice the proposed sale of the club.
"This sale can take place either through a CVA or a liquidation.
"So the sale is not being undermined, it simply takes a different route.
"Liquidation will enable a sale of the football assets to be made to a new company, thereby ensuring that football will continue at Ibrox.
"It also means that the new company will be free from claims or litigation in a way which would not be achievable with a CVA.
"Rangers can make a fresh start."