In full: SPL statement on newco Rangers and club's use of EBTs
The SPL statement on newco Rangers and charges over EBTs in full.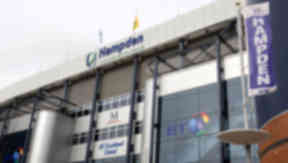 The Scottish Premier League released a statement in relation to newco Rangers on Monday following a meeting of clubs.
Here it is reproduced in full:
At its meeting earlier today, the SPL Board considered a number of issues relating to Rangers FC.
EBT Investigation
The SPL Board heard a report from its solicitors following the investigation into payments to, or for the benefit of, players allegedly made by Rangers FC outside of contract.
The delay in concluding the investigation was caused by an initial lack of co-operation from Rangers FC.
The investigation has now been completed and, in the view of the SPL, there is a prima facie case to answer in respect of its Rules.
Disciplinary charges will be brought when the future status of Rangers FC is clarified and prior to the start of season 2012/13.
General Meeting
An application for registration of transfer of Rangers' SPL share has been received. Consideration of the application will depend on receipt by the SPL Board of all required documentation and verification.
A general meeting of all 12 member clubs has been convened for 10am on Wednesday 4 July 2012 for members to decide whether to approve the transfer.