Friendship cup is more than just football
The annual Jock Stein Friendship Cup between Albion Rovers and Celtic celebrates the legacy of a Scottish football legend.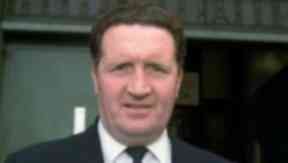 When Rovers signed a part-time centre half called Jock Stein from Blantyre Victoria in the summer of 1942, few would have predicted that the raw youngster would one day go on to become one of the all-time greats of Scottish football, albeit in a coaching rather than a playing capacity.
The Coatbridge club have always been proud of the part played in Jock's journey to football immortality, and the Friendship Cup was seen as an ideal way of bringing together fans of Albion Rovers and Celtic in a joint celebration of the great man's legacy.
Now in its fourth year, the most recent Friendship Cup match – an entertaining, free-flowing exhibition of the kind of positive attacking football with which Jock was always associated - saw Rovers hold a young Celtic side to a 3-3 draw over 90 minutes, only to lose out 5-4 in a dramatic penalty shoot-out.
Rovers scorers were Coatbridge youngster Hugh Kerr; on-loan (from Motherwell) Under 19 internationalist Steven Lawless; and John Gemmell.
The Celtic goals came from Callum McGregor, impressive Czech midfielder Filip Twarzic (whose brother Patrik also features in the Celtic squad), and Bosnian striker Bahrudin Atajic.
The match also saw the Celtic debut of highly-rated young Australian keeper Nick Feely, and featured Somalian-born teenager Islam Feruz. Making their Rovers debuts were a trio of under-19 internationalists on-loan from Motherwell – Steven Lawless, Peter Innes and Steven Meechan.
While the principal aim of the Jock Stein Friendship Cup is to honour Stein's memory, the annual challenge match is also one of several initiatives aimed at raising awareness of Albion Rovers in the club's home town of Coatbridge.
By a quirk of history, the word Coatbridge doesn't feature in the name of the town's senior football club since 1882, but Albion Rovers are very much a community club with an ongoing commitment to the people of the Lanarkshire town.
In recent years, thanks in large part to the efforts of the Albion Rovers Supporters Trust and the club's community outreach director Pat Rolinck, Rovers have engaged with Coatbridge youngster and families in various ways.
Notable amongst these initiatives have been summer coaching sessions and a Christmas Party for local children and the promotion of awareness-raising initiatives such as the Kick-Out Bigotry campaign. A number of other community -related initiatives are currently in the pipeline.