Endangered turtle washed up on Ayrshire beach dies from hypothermia
Harley the turtle was in critical condition after being washed ashore by Storm Desmond.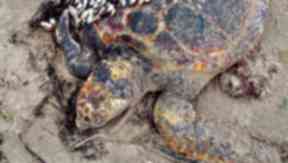 An endangered turtle that washed up on an Ayrshire beach after Storm Desmond has died.
Harley, a male loggerhead turtle, was discovered in critical condition on Irvine beach on Sunday morning.
He was then cared for at the Scottish Sea Life Sanctuary (SSLS) in Oban, Argyll and Bute, in the hope he would return to full health.
The sanctuary reported on Wednesday morning that Harley was "responding well" to treatment, after he was found to be hypothermic and dehydrated.
Hours later the SSLS announced he had died.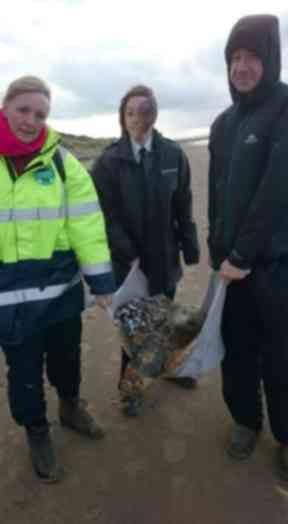 A spokesperson for the SSLS said: "Unfortunately we have some sad news today. We discovered today that Harley the loggerhead had died overnight.
"Harley's condition was critical when he arrived at the Sanctuary. His body temperature had plummeted from the normal 23 degrees to 10 degrees, and a veterinary check confirmed he was hypothermic and badly dehydrated.
"He was given vital fluids intravenously and staff had begun very gradually raising Harleys temperature, by just a degree each day, so as not to send him into shock.
"Initial signs were encouraging and we were hopeful Harley would eventually make a full recovery. However we dont know how long Harley had lain unnoticed on a very quiet stretch of the beach at Irvine, and he may have been there for days.
"Its quite feasible that help just didn't arrive soon enough."
Members of the public have been asked to contact the SSLS if any other stranded animals are found.