Parents warn of dangers of Strep B after losing baby son to disease
Zach Blackie was less than two weeks old when he died from the form of meningitis.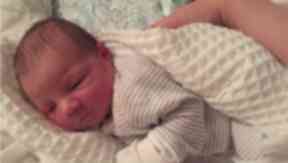 The parents of a boy who died from bacterial meningitis which lay undetected in his mother's system are calling for more awareness of the illness which took their son.
Zach Blackie died at less than two weeks old after being diagnosed with bacterial meningitis caused by Group B Streptoccus, also known as Strep B, which he picked up during labour.
When Zach fell ill in August, his parents Shaheen McQuade and Craig Blackie were initially advised he was suffering from colic. He was then diagnosed with bacterial meningitis and his parents were informed he would not survive.
The couple were only informed that Shaheen was carrying step b when they later met with a consultant.
Shaheen said: "I am devastated to learn that a simple swab would have alerted midwives that I was carrying this in the birth canal.
"Had I had a swab at the beginning of my labour, I would have been given antibiotics and my baby would have been delivered by caesarean and Zach would still be here. This is something I was never made aware of during pregnancy."
His devastated mother, 25, has now launched a petition to ensure all pregnant women receive information about Group B Strep are are given the option to be tested.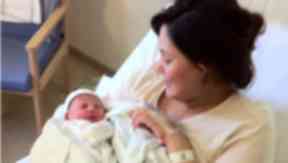 And she revealed that the festive season would be especially hard without their son.
"We're not celebrating Christmas. This was supposed to be a very different Christmas, we were going to have the tree up and everything was going to be about Zach," she said.
"Now we don't have him what's the point? Its just another day for us."
Over 12,00 people have now signed the petition, and Shaheen is set to meet with the Public Petitions Committee at Holyrood in the new year.
Zach's father Craig Blackie, 32, paid tribute to his partner's bravery
"Apart from giving birth to Zach, I've never been prouder of Shaheen," he said.
"It's been so hard to go through this but she has a lot of fight in her.
"She's had a lot of fight in her since starting this petition as she's fighting for Zach's memory. It makes me really proud."
You can sign Shaheen's petition here