Police appeal for mystery man in army jacket in missing person case
Stuart Clark, 59, was last seen at a friend's house in Clydebank on January 17.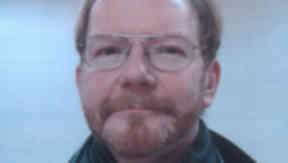 Detectives are looking for a mystery man in an army-style jacket who was seen with a missing person before he disappeared.
Stuart Clark, 59, was last seen at a friend's house on Park Road in Clydebank, West Dunbartonshire, on Sunday, January 17 around midday.
Mr Clark's twin brother, Ian Clark, made an emotional plea for his safe return during a public appeal on Tuesday morning, around two weeks after the disappearance.
It has now been revealed police are looking to trace a man in his 20s wearing an army-style jacket who was seen by a member of public with Mr Clark on numerous occasions before he went missing.
The man is not known to the Mr Clark's family and his brother says they have no idea who that man could be.
Ian Clark said on Tuesday: "I'm now really worried about my twin brother Stuart, as I haven't seen or heard from him now for over two weeks.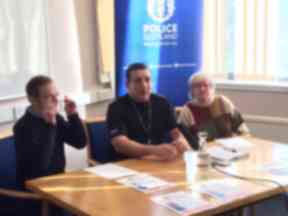 "He regularly visits our house and comes for dinner and he was meant to visit us that day. He's very sociable and reasonably well known in the Dalmuir area after living there for the last six years. He is an easily recognised member of the community.
"He was last seen at Dalmuir train station at 12.25pm on Sunday January 17. I've been in touch with his family, friends and work colleagues to see if they have heard from him, as I just want to know he is safe and well.
"If Stuart is watching this I just want him to know he doesn't have to contact us, just contact anyone to let us know he is safe. If anyone has seen Stuart or has any information on where he is, please contact the police."
Police Scotland said an extensive search is continuing for Mr Clark, who may have visited Dumbarton Road and Dalmuir train station.
Police stopped and spoke to 350 people on Sunday in a bid to trace Mr Clark. The stop and speak operation near Dalmuir train station on Sunday was "very positive", police said.
They spoke to hundreds of members of the public who frequent the local area to glean more information about Stuart's whereabouts.
Inspector David Quinn, of Clydebank Police Office, said: "Stuart hasn't been heard from for two weeks now and his friends and family are extremely worried about him.
"I would continue to appeal to anyone who may have seen him or who knows where he is to please contact police on 101."