Attempted murder in Pollok street
A 21-year-old man is in "serious" condition in hospital following brutal attack.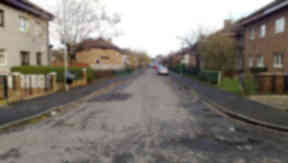 Police are treating an attack on a 21-year-old man in Pollok as attempted murder.
The man was found with serious injuries in the early hours of Sunday morning in Househillmuir Road.
He was taken to the Southern General Hospital where he is receiving treatment. Staff said his condition is "serious".
Detective Sergeant Jane Lawson asked anyone with information regarding the incident to contact Pollok CID on 0141 532 5600.