Moira Anderson murder: Police search canal 60 years on
The schoolgirl was last seen in 1957 when she was just 11 and her body was never found.
Police began searching a canal on Tuesday as part of the investigation into the murder of schoolgirl Moira Anderson, who disappeared 60 years ago.
The 11-year-old from Coatbridge, North Lanarkshire, was last seen on February 23, 1957, on board a bus driven by convicted paedophile Alexander Gartshore.
In 2015, police said Gartshore would have been indicted for Ms Anderson's murder if he was still alive.
Moira's sister Janet Hart welcomed the fresh search.
She said: "My mother kept up hoping that one day she would be found.
"I'm very hopeful. It's the most hopeful I've ever been in 60 years.
"I'm sad that my parents never got to this point. I still have nightmares about what happened to her."
She added: "What we didn't get was a chance to say is goodbye to Moira. We've been denied that chance.
"If we find Moira's remains then at least we'll be able to have the proper Christian funeral that she so deserves."
A team of search and forensic experts will undertake a full scientific examination the canal area.
The initial four-day search will use radar and sonar technology to examine the canal bed for anomalies.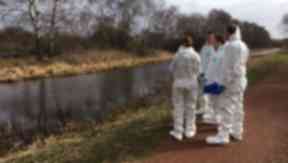 Detective superintendent Pat Campbell said: "We have continued to investigate the disappearance of Moira over the years and new evidence has come to light that has brought our attention to the Monkland Canal in Carnbroe.
"We have engaged with a number of leading experts to assist us with this case and they have helped to identify this specific site. These people are experts in forensic soil analysis and the use of innovative search techniques and they will very much play a live part in the search of this site.
"Certainly in my policing career, this is the first time so many agencies have come together to work on a specific site search and I am grateful for their assistance.
"At this stage, we are hopeful of finding any evidence that could help us resolve the investigation into Moira's disappearance. This canal has been largely left undeveloped for many years and it is hoped the ground-penetration radar and sonar scanning can help to identify any anomalies within the silt layer at the base of the canal.
"This is a positive although extremely challenging step in the investigation due to the passage of time, however I remain optimistic about the forthcoming search.
"Ultimately we hope to identify a deposition site and to recover the remains of Moira, which would bring some form of closure to her family and the local community, who have endured years of uncertainty."
The new search of Monkland Canal comes four years after unsuccessful exhumation of Old Monkland Cemetery in Coatbridge in 2013.
Moira's relatives gained a court order to allow them to exhume a grave where they believe the killer may have concealed her body.
Police, working alongside Dundee University forensic anthropologist Dame Professor Sue Black, undertook the work but did not find anything linked to the missing girl.
Gartshore's daughter, Sandra Brown, has believed her father was responsible for the killing for years.
He was questioned by officers in 1992 but denied any involvement and charges were never brought.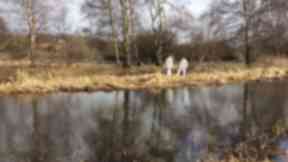 Download: The STV News app is Scotland's favourite and is available for iPhone from the App store and for Android from Google Play. Download it today and continue to enjoy STV News wherever you are.