Scots brothers wanted over £13m solar energy fraud probe
Fugitives David Diaz and Ludovic Black hunted over probe into sale of solar panels.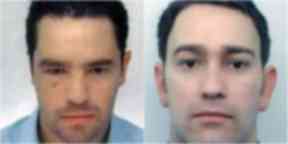 Two Scots brothers are being hunted by fraud investigators probing a suspected £13m solar panel scam.
David Diaz, also known as David Black, and Ludovic Black, also known as Victor Black, are wanted for questioning by the Serious Fraud Office (SFO).
The fugitive pair, former directors of Solar Energy Savings Limited, which is at the centre of the SFO probe, failed to attend Blacon and Runcorn police stations in Cheshire on February 28 for questioning.
They are suspected of fraud and conspiracy offences between July 1, 2011, and January 18, 2013, and were last known to be living in the Cheshire and Greater Manchester area.
The SFO began investigating in December 2014 after being handed information by Greater Manchester Police about three companies, Solar Energy Savings Ltd, PV Solar Direct Ltd and Ultra Energy Global Ltd, and the offer of a "360 Returns Scheme", promising customers the return of the full purchase price on maturity.
A statement from the SFO said: "Any members of the public who have information relating to the current whereabouts of either man can contact the SFO, in confidence, on 0207 084 4806 or at solar@sfo.gsi.gov.uk.
"Alternatively, contact the independent charity Crimestoppers, in complete anonymity, on 0800 555 111 or by using their non-traceable online format crimestoppers-uk.org."