Mother of murdered Moira Jones to meet justice secretary
Beatrice Jones will meet Michael Matheson to discuss support for murder victims' families.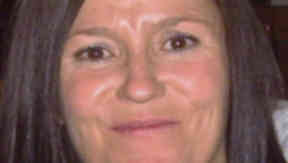 The mother of Moira Jones will meet the justice secretary to discuss Scottish Government support for the families of murder victims.
Beatrice Jones, whose daughter was raped and murdered in Glasgow in 2008, set up a charity called the Moira Fund dedicated to helping other families bereaved by acts of violence.
In a letter to justice secretary Michael Matheson sent in December last year, Ms Jones wrote that she wanted to express her "ongoing concerns about the welfare of families in Scotland who have lost a loved one through murder and need help from Victim Support Scotland (VSS)".
Ms Jones added Scotland lacks a dedicated Homicide Support Service like in England and Wales, in which bereaved families are assigned individual case workers who they remain in contact with for up to a year and a half for their support needs.
She said: "I have discussed the issue with Crown Office officials, MSPs and charity leaders and it is widely agreed that change is needed.
"I have also written to the secretaries of justice, Kenny MacAskill and Michael Matheson.
"There have been no improvements and families in Scotland are still not getting the help and support that English families do."
The Scottish Government provides grant funding totalling more than £5m per year to organisations which provide specialist support to those bereaved by murder, including VSS and PETAL.
In her letter in December, Ms Jones told of her alarm after being informed that VSS' victim fund, designed to help the victims of serious crimes, had been "depleted" and that the "pot was empty".
She said: "The Moira Fund donated £5000 at the beginning of 2016 and the same in 2015, ring-fenced to help murder victims, because there were VSS difficulties then with the victim fund.
"It was never our intention to prop up government funds and I am sure our supporters wouldn't want us to do that either, but we did, and do, want to help those in the depths of despair.
"We were told over two years ago that monies from prisoners' fines would be given to help homicide victims and others but that hasn't happened as far as I know.
"I am alarmed. If the victim fund is 'depleted' now, before the end of December 2016, what is going to happen to those traumatically bereaved through murder in the three months remaining of the current financial year?"
The Scottish Government then announced a £10,000 grant to the victim fund in January 2017, taking its total contributions to the fund to £70,000 since it was first set up in 2009.
Ms Jones will meet justice secretary Michael Matheson at Holyrood on Wednesday to discuss the issue further.
Matheson said: "I very much welcome the chance to speak to Ms Jones, who has been a strong campaigner on this important issue.
"This government has a strong record in strengthening the rights of victims and witnesses and the support available to them, including creating new rights for victims and witnesses to access information about their case and publishing the Victims' Code for Scotland, setting out clearly the rights and support available to all victims.
"Victim Support Scotland provide a vital service, in particular via the victim fund and the Scottish Government made a further £10,000 contribution to the fund in January 2017.
"We welcome discussion on the support available to victims and witnesses as part of our continuing work on improving support to victims of crime."
Moira Jones, a Glasgow-based businesswoman, was abducted just yards from her home on May 28, 2008. Her body was found the next day in Queen's Park in the city.
Slovakian Marek Harcar was jailed for at least 25 years after being found guilty of raping and murdering the 40-year-old.
A jury at Glasgow's High Court took just over an hour to unanimously convict Harcar and he faces deportation if he is ever released.
Download: The STV News app is Scotland's favourite and is available for iPhone from the App store and for Android from Google Play. Download it today and continue to enjoy STV News wherever you are.