Motorcyclist dies after collision with taxi and car
The 21-year-old man was involved in the crash in the Lambhill area of Glasgow.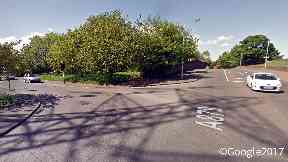 A motorcyclist has died after being involved in a crash with a taxi and a car.
The 21-year-old man was riding a Honda CB600 bike which collided with the other two vehicles in the Lambhill area of Glasgow.
Police said the smash involved a Renault Clio and a Metrocab on Balmore Road near the Skirsa Street junction.
The motorcyclist was taken to Glasgow Royal Infirmary where he later died after the collision around 5.20pm on Thursday.
Constable Adnan Alam said: "I am keen to speak to anyone who witnesses the crash, or may have seen the motorcyclist driving in the area before the crash took place."
The drivers of the taxi and car involved were uninjured.
Anyone with information about the incident is asked to contact police on 101.