Class of ten high school pupils all fail media studies
Results at Auchenharvie Academy in Stevenston follow similar woes at Inverness College UHI.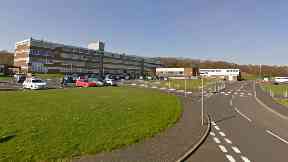 Another full class of pupils have found out they failed media studies, this time at a high school in North Ayrshire.
It is understood the class at Auchenharvie Academy in Stevenston consisted of ten pupils, with eight failing the Higher and two the National 5 exam.
Their woes follow a similar case at Inverness College UHI, where an entire class failed the same Higher course for the second year running.
North Ayrshire Council has launched an investigation into the situation and has promised to support all the pupils affected.
A council spokesperson said: "We are aware of this issue and are currently investigating the matter along with the SQA.
"Once we have carried out our investigation, we will examine the best way forward to avoid a similar situation in future years.
"We will support all of our young people and their parents and carers affected by these exam results."
A spokesman for the SQA said they provided support to all centres around the country.
He said: "­Across Scotland, the A-C attainment rate for Higher media was 59.8% and the assessment performed as intended.
"It provided candidates with the opportunity to show their understanding of the subject, with many candidates performing strongly.
"The external assessment was in-line with past and exemplar papers and our course and assessment specifications."