Citizens Theatre on the move as £19.4m revamp begins
The Gorbals building will reopen in autumn 2020 as a new, fit for purpose space.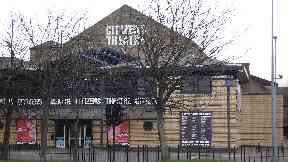 The Citizens Theatre will leave its home in the Gorbals for the first time since moving there in 1945.
For two years, the Glasgow theatre will be based at the Tramway and Scotland Street School Museum while the original building undergoes a £19.4m redevelopment.
The building will be transformed into a new, fit for purpose space.
Architects Bennetts Associates have worked on the redesign and the theatre is expected to reopen to the public in autumn 2020.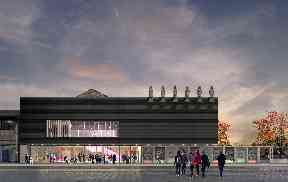 Dominic Hill, artistic director of the Citizens Theatre, said: "The Citizens Theatre building is about to embark on the biggest changes to its physical structure in its 139-year history.
"This latest stage in our £19.4m redevelopment project presents an exciting opportunity for a number of key landmark cultural organisations to work together in Glasgow.
"Our shared history of innovation and creativity makes it a great opportunity to collaborate with them.
"We hope our audiences and participants will find our offer thrilling and appealing as they follow us on our journey as we temporarily move out of the theatre and present an exciting programme of work from different venues across the city."
Councillor David McDonald, depute leader of Glasgow City Council said: "We're delighted to be able to support the transformation of one of Scotland's iconic cultural institutions.
"The Citizens Theatre is rooted in the local community and it is absolutely fitting that while the venue is being refurbished, its ambitious programme of live theatre, creativity and learning will continue across our venues, inspiring audiences from near and far."