Widow defends spy who leaked WWII secrets to Soviets
John Cairncross was allegedly a member of a notorious Russian spy ring.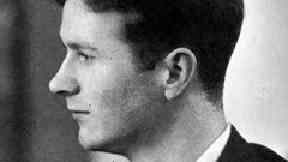 The widow of a Scottish spy who leaked British secrets to the Soviet Union during the Second World War has defended his actions 75 years ago.
John Cairncross was allegedly the fifth member of the Cambridge Five, a notorious Russian spy ring operating in Britain.
He fed information to contacts in Moscow while working at Bletchley Park - the home of the codebreakers who cracked the Enigma cipher.
However, his widow Gayle Gow believes Lanark-born Cairncross was not part of a spy ring and says he acted independently.
Declassified MI5 documents published for the first time this week shed fresh light on his relationship with members of the Cambridge Five.
Ms Gow, a music teacher who lives in Edinburgh, believes they support her husband's claim that he was not a member of the group.
"I welcome publication of this latest evidence that my first husband was primarily motivated throughout his career by a profound anti-fascism rather than a desire to promote communism," she said.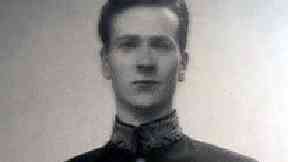 Cairncross was allegedly recruited while studying at Cambridge University - although he claimed he was approached while working at the Foreign Office in 1937.
The MI5 files include a 1952 interview in which he claims to have met his supposed co-conspirator Guy Burgess there the same year.
Cairncross said he was unaware the Russians had recruited Burgess, who invited him to high-society parties at his home in London.
"He was flattered to be invited to such social circles," Ms Gow recalled.
"But he also used his new contacts to further his unrelenting fight against appeasement then rampant in the British upper class."
The documents also mention Cairncross' involvement in the release of journalist Arthur Koestler from the fascist Franco regime in Spain.
"Koestler was the first person to expose the crucial support given by Hitler's Nazis to Franco's fascists in their civil war against a democratic republican Spain," Ms Gow said.
"John often told me that helping to secure Koestler's release was one of his proudest moments."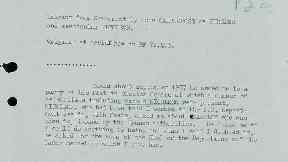 After the outbreak of war Cairncross worked at Bletchley Park as a linguist - a fictionalised version of him appeared in the Alan Turing biopic The Imitation Game.
It was there that he began passing decrypted German communications to the Soviet Union, smuggling thousands of files out in his trousers.
Some of the information he supplied proved decisive at the Battle of Kursk, where Soviet forces defeated the German army and drove it back towards Berlin.
London regularly provided intelligence collected by the Bletchley codebreakers to Moscow but the Allies did not explain how they were obtaining it and Stalin reportedly distrusted the reports.
Cairncross instead provided his contacts with the unedited transcripts of German communications.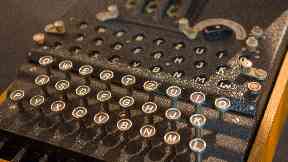 In 1951, his involvement with the Soviets was exposed after Burgess defected to Russia with Donald Maclean, another member of the Cambridge Five.
Cairncross, who claimed he was not paid for the information he provided, came under suspicion after notes he had written were discovered in Burgess' London flat.
Months later he took a position as a university lecturer in America and not return to the UK until 1995, where he died shortly afterwards after suffering a stroke aged 82. He was never prosecuted for his actions.
A new biography of Cairncross is being written by the journalist and historian Geoff Andrews and is expected to be published next year.
Download: The STV News app is Scotland's favourite and is available for iPhone from the App store and for Android from Google Play. Download it today and continue to enjoy STV News wherever you are.