Island vigil held for six-year-old Alesha MacPhail 
Alesha vanished from her grandparents home on Rothesay and she was later found dead in woodland.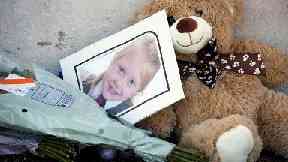 A vigil has been held on the Isle of Bute following the death of schoolgirl Alesha MacPhail.
Local people gathered to light candles for the six-year-old in Rothesay's Guildford Square on Sunday evening.
Alesha was on holiday from Airdrie in North Lanarkshire when she was reported missing from her grandparents' home on the island in the Firth of Clyde last Monday.
Her body was later found in woodland and a 16-year-old boy has been charged with rape and murder.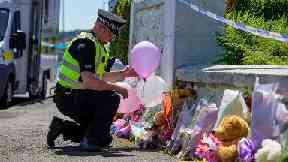 The vigil began at 8pm, with a #lightforalesha hashtag set up for those not on the island to light a candle and post a picture of it online.
A crowdfunder to assist Alesha's family with costs has raised nearly £10,000 in just four days after starting with a target of £5000.
Bute vigil organiser Carolashley Dickson told STV News: "It's touched everybody but I don't think anybody can even imagine what the family are going through right now.
"So this is just a gesture from us to say: 'Look, we kind of know you feel and we're there."
Detective Superintendent Stuart Houston said last week Alesha's family had shown "incredible bravery through what has been an unimaginable ordeal" and thanked local people for their assistance in the investigation.
The 16-year-old, who cannot be identified because of his age, made no plea during a private appearance at Greenock Sheriff Court on Friday and will return to court later this month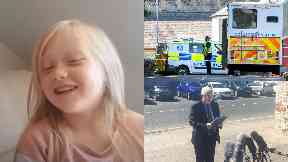 A legal expert has warned the public against making comments or posts on social media which would substantially risk prejudicing the 16-year-old's trial.
These include actions like posting images of the teenager, identifying him or publishing something about his character, which are all criminal offences under child protection and contempt of court laws.
It comes as Police Scotland confirmed it was investigating a number of reports of social media posts which risk prejudicing future court proceedings.
Media lawyer David McKie told STV News: "Children who are under 18 are completely protected by the law and cannot be identified, usually in newspaper reports or TV reports, but it arguably extends into social media.
"It is a criminal offence to identify anyone under the age of 18 by giving their name, their address, or indeed, what school they go to.
"So, it's a very serious matter and the courts take these issues extremely seriously."
He continued: "Social media is extremely dangerous on some occasions when not used properly.
"I think people think they can post what they like and there will be no repercussions.
Mr McKie added it is also "a criminal offence to publish anything that would substantially risk prejudice to the case", such as posts which might influence jurors or witnesses.
He said: "If you publish something about somebody's character or even their photograph, it could well be a criminal offence.
"If it's a criminal offence that affects a murder trial, the court will come down very heavily on you."