Teacher of missing woman said she wanted to be 'invisible'
Edward Cairney and Avril Jones deny murdering Margaret Fleming when she was aged 19 .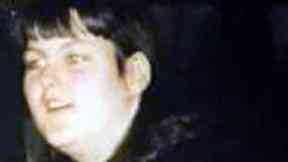 A teacher of missing woman Margaret Fleming told a jury her former pupil wanted to be invisible at school and tried desperately hard not to be noticed.
The claim was made by Elizabeth Brown who taught Margaret at Port Glasgow High school.
The now retired 78-year-old was at the time a principal teacher for learning support.
When asked about Margaret at school, the witness said: "She portrayed as wanting to be invisible. She did anything she could not to draw attention to herself. Margaret never went outside voluntarily to the playground. If she felt ill at ease, she came looking for us."
Another teacher, Elaine Moore who worked closely with a young Margaret also gave evidence.
The 68-year-old described her former pupil as " a very needy girl" and " extremely lacking in self confidence".
Mrs Moore said it was only her and her dad and I think they relied heavily on each other. She said: "Margaret's world was her dad."
The court has heard Margaret's father died in 1995.
Edward Cairney and Avril Jones deny murdering Margaret when she was aged 19 at the home they shared in Inverkip.
The court heard Jones claims that Margaret left with a traveller, but returned from time to time over the years to collect her benefits money.
Jurors today also heard evidence from Jacqueline Cahill, who taught Margaret for two years at Port Glasgow high. The English teacher described Margaret as "very quiet and shy" and someone who "needed a lot of support to put pen to paper".
Prosecutor Iain McSporran QC asked Mrs Cahill: "What was Margaret's level of writing ?" Mrs Cahill replied: "She could write unaided or with support around about 100 words. There would be a number of errors in it."
Mrs Cahill told the High Court in Glasgow she was shown three letters by police in Oct 2017.
These letters were type written and dated between January 9 and 13, 2000 shortly after Margaret is allegedly to have been killed.
The jury was shown the letters which were rambling, with no punctuation and spelling mistakes. One alleged to be sent from Carlisle was signed Mags with six kisses.
Another from the Regent palace hotel in London had a description of "going to Scotland to the mountains and hills to make up my mind if I am a traveller or a mouse".
Mrs Cahill was asked by the prosecutor if Margaret could have produced these letters. Mrs Cahill said in her opinion the letters were "too sophisticated" for someone with poor literacy skills.
Iain Duguid QC, representing Avril Jones, asked Mrs Cahill if the letters could have been written for Margaret and she just signed them.
She replied: "My personal feeling is that the Margaret I knew would not have produced these letters.
Cairney, 77, and Jones, 58, deny murdering Margaret by means unknown at the home they shared at Seacroft in Inverkip between December 18, 1999 and January 5, 2000.
They also deny claiming £182,000 in benefits fraud by pretending for 17 years from December 1999 to October 2016 she was alive.
The trial before judge Lord Matthews continues.