Racist fined for posting messages on tribute site for fire death child
Andrew Wyper mocked nine-year-old Evan Mohammed, who died in a house fire.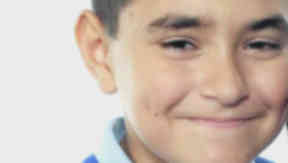 A racist who wrote abusive messages on a website set up in memory of a boy who died in a house fire has been fined £100.
Andrew Wyper, 26, wrote on a Facebook campaign dedicated to fundraising for the family of nine-year-old Evan Mohammed.
Wyper posted two racist jokes about Evan's second name.
Other users of the social networking site expressed their disgust at his conduct, and the incident was subsequently reported to police and his employer.
Kilmarnock Sheriff Court heard Wyper posted offensive messages at an address in the Ayrshire town on January 30 this year.
On Monday, he pleaded guilty to threatening or abusive behaviour likely to place others in fear and alarm aggravated by racial prejudice.
A major fundraising campaign was launched after Evan died in a blaze at his home in Altonhill, Kilmarnock last December.
The fire is thought to have been caused by a faulty fibre optic Christmas tree in the youngster's bedroom.
Evan's mother Sheree McGill escaped from the house then tried to get back in to rescue Evan and her two younger daughters, but was held back by neighbours.
All three children were removed by firefighters and taken to hospital, where later Evan died.