Scottish Sun news editor reported over 'breaching data protection laws'
Gill Smith attended a Glasgow police station voluntarily earlier this week.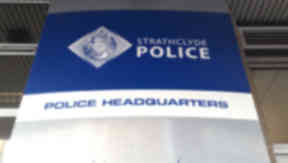 The news editor of the Scottish Sun has been reported over allegations of breaching data protection legislation.
Gill Smith has been reported by Strathclyde Police to the Crown as part of an inquiry into allegations of phone hacking, perjury and data protection.
The 40-year-old voluntarily attended at a Glasgow police station earlier this week for questioning by officers from Operation Rubicon.
A police spokeswoman said: "Officers from Operation Rubicon have reported a 40-year-old female to the procurator fiscal for a number of breaches of the Data Protection Act in relation to obtaining personal data from members of the public."
Operation Rubicon is a Strathclyde Police inquiry examining evidence presented during the Tommy Sheridan perjury trial. In addition, police are looking into specific claims of phone hacking and breaches of data protection in Scotland.
Ms Smith was reported to the fiscal on Monday, which comes after the arrest of three other News International journalists in relation to the police investigation.
She joined the Scottish Sun as features editor in 2008 before moving to the news post in 2010, having previously worked for the News of the World, the Sunday Mirror, the Daily Record, the New York Post and Press Association.
Last month, former News of the World Scotland editor Bob Bird was charged by officers from Operation Rubicon with attempting to pervert the course of justice at the time of former MSP Sheridan's defamation action against the defunct paper.
Previously, former News of the World Scotland news editor Douglas Wight was arrested by police in Glasgow. He was charged with perjury over the evidence he gave during the Sheridan trial.
Andy Coulson, former editor of the Sunday tabloid and PR adviser to Prime Minister David Cameron, was also arrested and charged with perjury by officers from Operation Rubicon in May.