Frankie Boyle sues Daily Mirror over 'racist comedian' comment
The comedian is taking the newspaper to court over an article it published.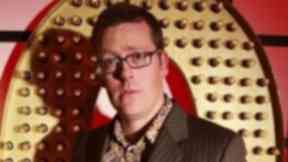 Comedian Frankie Boyle is suing a tabloid newspaper for libel after it described him as "racist".
Lawyers told the High Court in London on Monday that a Daily Mirror article which started with the words "Racist comedian Frankie Boyle" was defamatory.
A barrister told a jury that the newspaper also defamed Boyle, from Glasgow, by saying he had been "forced to quit" the BBC show Mock The Week.
Daily Mirror publisher Mirror Group Newspapers is disputing Boyle's allegations in a trial expected to last a week.
The 40-year-old comedian has been touring his Last Days of Sodom tour this year and is scheduled to perform at the Glasgow Clyde Auditorium at the end of next month.
Boyle, who writes a weekly newspaper column in the Scottish Sun, tweeted on Monday morning that he has to "disappear from Twitter for a while" before adding "see you on the other side of this thing".