Bowel cancer survivor calls for people to stop shying away from screenings
Almost half of those eligible for The Scottish Bowel Screening Programme in Glasgow are not taking up the offer of the free test.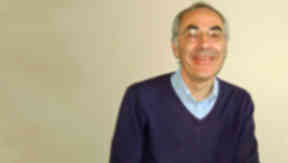 Losing a loved one to cancer is a difficult experience for anyone to go through.
Bill Rodham's father-in-law was just 53 when he lost his year long battle with bowel cancer.
Because of this, Bill knew the tell-tale symptoms to look out for, and it was always something in the back of his mind.
But he never expected that the illness would strike the family twice. He never expected that it would happen to him.
So when three of the most common symptoms all began to plague him within the space of a month, he knew he had to book an appointment with his GP straight away.
He said: "I started passing a lot of blood when I went to the toilet and then my bowel habits started changing a lot.
"Some of my work colleagues also pointed out that I had lost a lot of weight. So I actually had three of the classic symptoms.
"I went to the doctors fairly quickly and I think that is probably why I am still here today. I did have it in the back of head that it probably was bowel cancer but it was still a wee bit of a shock to go from suspecting something to it being confirmed.
"In some ways, it was quite frightening because I had watched my father-in-law die from bowel cancer which was not a pleasant experience.
"But I knew I had to just put myself in the hands of the medical staff because they are the experts."
Bill was diagnosed in March 2006 and received surgery to remove the tumour five months later.
A few days after his operation, he was given the good news that it had been successful and follow-up tests revealed that his cancer had not spread.
Shortly after his surgery Bill moved to Paisley, where he now lives, and received the remainder of his treatment at Paisley's Royal Alexandra Hospital.
In England, the bowel screening programme is offered every two years to people aged between 60 and 69, however, this service is in place for everyone in Scotland between the ages of 50 to 74.
Screening aims to find bowel cancer at an early stage in people who have no evident symptoms. It looks for hidden blood in the bowel motion, as this may suggest a higher chance of bowel cancer.
Other changes in the bowel can also be found through screening, such as non-cancerous growths called polyps, and these can often be removed easily and help prevent future cancers from developing.
Since December 2009, all NHS boards have been participating in the bowel screening programme and research has found that for every 650 people taking part, one bowel cancer death will be prevented.
This means the screenings will prevent an estimated 150 deaths in Scotland from bowel cancer each year.
Despite this, only 49.2% people across NHS Greater Glasgow and Clyde, and an average of 53% across Scotland, are taking part in the screening – a pattern Bill hopes he can make some way towards changing by sharing his story.
Now aged 62, he said: "In Scotland, we are very lucky to begin the screening process at the age of 50 because 95% of bowel cancers are actually diagnosed in people over 50. I was 56 when I was diagnosed.
"All I can say to people is that if when you get the screening packs, make sure you do the test and send it back, no matter how embarrassing it may feel.
"It may not be the most pleasant process but it can be done in the privacy of your home and it is potentially a life-saving."
Bowel cancer is the third most common cancer in Scotland. Nearly 4,000 people are diagnosed with the disease every year.
In 2011, Bill reached his five-year cancer-free mark, with all tests showing good health. This spurred him to use his own experiences to try and help others.
He said: "Once I got to this milestone, I decided that I wanted to do something to give something back so I got in touch with Bowel Cancer UK and became a volunteer.
"I am an ex-teacher and am used to communicating so I thought if I could do some awareness talks, it might help get the message across that you really need to know the signs and symptoms of cancer to help catch it early.
"Talking about our bowel habits is something we have quite an aversion to in this country and this can delay people in going to their doctors about symptoms.
"There is also a lack of knowledge about symptoms – I was just lucky that I already knew what to look out for, but not everyone would have that sort of understanding.
"I do know people who have left it too late and sadly their outcomes haven't been as successful.
"No matter how embarrassed you may be about the symptoms, the sooner you catch cancer, the better your chances are."
This article is in association with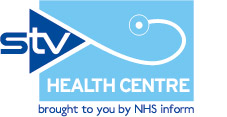 For information on the Detect Cancer Early campaign, visit NHS inform.