Commonwealth Games: One-quarter of Scots 'would volunteer to help'
One in six "fairly interested" and seven percent "very interested" in helping out in 2014.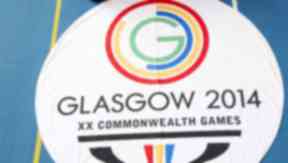 Almost a quarter of adults in Scotland have expressed an interest in volunteering for the 2014 Commonwealth Games, according to research carried out for the organisers.
Around one in six described themselves as "fairly interested" and seven percent "very interested" in volunteering.
Even the lower proportion would equate to 180,000 people, the organising committee said.
With up to 15,000 volunteer roles on offer at Glasgow 2014, demand could exceed supply.
Valerie Mitchell, from the organising committee, said: "We are very encouraged by this survey as it shows there is an appetite among people in Scotland to go out and volunteer. But while this is positive news, there is no complacency on our part that we will get the numbers we require.
"We would urge people to visit the website and register their interest now and hope that they begin to think about how they could be involved as a volunteer at Glasgow 2014 and to help make a success of the biggest sporting and cultural event ever to come to Scotland."
In Glasgow itself, the number of adults "very interested" in volunteering is 11%.
The research suggests that around one in four adults across Scotland have volunteered in the past 12 months.
Glasgow 2014 organisers will formally open their volunteer centre on Monday, which will be a base to manage the opening of online applications in mid-January and will later host interviews for the roles available.
The survey of 903 people across Scotland was conducted by Axiom.